Kingdown School Football County Champions
Back

May 4th 2022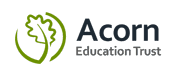 Earlier this week, Kingdown School became the County Cup champions after an impressive 6-3 win against Hardenhuish School.
Kingdown School, an Acorn Education Trust school, won the original West-Wiltshire league, topping Matravers School, Clarendon Academy, St Augustine's Catholic College, The John of Gaunt School, Melksham Oak, St Laurence School and Lavington School on their way to victory and securing a place in the Wiltshire League final.
This was the first time the league has been played since 2020, due to Covid-19 and the Year 7 Team were the only Kingdown team to qualify for the county finals on the day.
Hardenhuish won their Mid-Wiltshire league after their matches against Sheldon School, Malmesbury School, Devizes School, The Corsham School, Kingbury Green Academy and Abbeyfield School.
Dan Hatcher, Teacher of PE at Kingdown School, said: "The Kingdown team beat a really strong Hardenhuish side 6-3. Kingdown went 1-0 up with some lovely football and a neat cut back for Ollie Coates to tap in. Hardenhuish battled back well and found themselves going into half time 2-1 up. Kingdown showed incredible resilience and matched Hardenhuish for strength and quality. Jacob Hammonds (Captain) was running the show in midfield and ended up with a hat-trick, covering every blade of grass on the pitch. Adam Stanowski worked like a trojan up front as the lone striker and scored 2. Liam O'Hanlon Mccolgan made some top draw saves to keep the opposition at bay and the defenders were able to withstand some intense pressure late in the game. Kingdown won 6-3, a superb team performance against a really impressive Hardenhuish side!"
Helen Carpenter, Head of School, added: "We are so proud of the Year 7 team. We have followed their progress through the matches and know they have been exemplary throughout. They are brilliant examples of all the school values – their hard work and team spirit has led to this very well deserved victory."
A massive congratulations to the whole team for this amazing achievement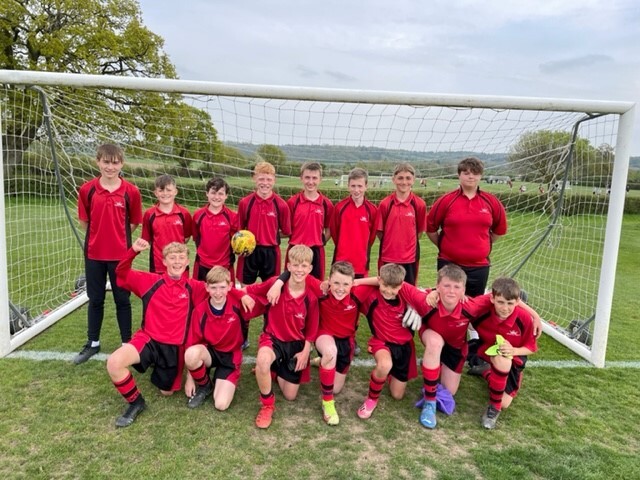 Back Row, left to right: Charlie Dewey (Year 9 Leader), Liam Coles, Oliver Sung, Jacob Hammonds (Captain), Adam Stanowski, Ollie Coates, Solomon Stansfield, Freddie Evans (Year 9 Leader)
Front Row, left to right: Max Purdue, Jorge Evans, Brogan Gray, Liam O'Hanlon Mccolgan, Lewis Howse, Zac Hanna and Harvey Matthews
---
Match Commentary from Jacob Hammonds (Captain)
There was only one thing that Kingdown School wanted out of this match, and that was to win.
The whistle blows and Hardenhuish kick off. The game started at a frantic pace with both teams going at it. The deadlock was broken by a wonderful team goal. The through ball by Jorge, the set by Adam and a composed finish by Ollie gave Kingdown the perfect start. However, this lead was to be short lived, Hardenhuish hit back almost immediately with a penalty. The remaining minutes of the first half were pretty even until the Hardenhuish striker put them 2-1 up just before half time.
Even though Kingdown were 2:1 down we knew we were still in this game, and a comeback was possible this became a reality shortly into the second half when Max played a delightful ball through to Jacob who buried it and reignited the hopes of the team. 2:2
The confidence the goal gave the team was almost immediately seen again, as the boys pressed high and made Hardenhuish panic. This gave Adam the opportunity to knock it to the edge of the box to Jacob, who could guide the ball into the bottom left corner. 3:2
The teams head was held very high and they wanted more. Then, with Jorge winning the ball back, played it to Jacob and he played it through to Adam, who flicked it up to score a lovely volley in the top left. 4-2
Adam's work rate got him another and smashed one near post, the goalie was rooted to his spot. 5-2
Some acrobatic saves from Liam kept Kingdown in the game.
But then, Hardenhuish take a shot from range and a bobble means the they can nick one to make it 5:3
Near the end of the match now the energy levels are low, but the mentality is very high. Jacob takes a shot and it's too high for the keeper to get his whole hand round; the ball can go through his hands 6:3 and that has surely settled it for Kingdown.
The final whistle goes and Kingdown School are champions of Wiltshire!