West Ashton Donates Easter Eggs to Local Charities
Back

News
/
West Ashton Church of England...
April 4th 2022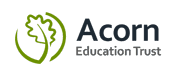 Children from West Ashton Church of England (Aided) Primary School, have donated Easter Eggs in support of Partners Employment Agency's annual Easter Egg collection.
As last year's collection was cut short due to COVID-19, Partners Employment Agency wanted to make this year's collection even bigger. The West Ashton school community rose to the challenge and came together to support this years nominated charities: Julia's House (Devizes), Stepping Stones (Trowbridge), Silverwood (Trowbridge) and Springboard (Chippenham).
Evelyn, a year six pupil, commented that "Some people at Easter don't have any eggs and yet many get loads. It would be nice to think about the smile on their face when they get an egg."
Mrs Debby Huxham, Headteacher, said: "Our children and families are passionate about helping us to live our school Christian values and so look for projects we can support. We have participated in Partners Employment Agency's Easter Egg campaign before and it is always so special to hear the children explain why they want to join in and donate an egg. A huge thank you goes to our families who make it possible for us, as a school, to support local causes and to our children who are always so enthusiastic to help others anyway they can."
Partners Employment Agency have also donated £1 to the mental health charity Mind for every egg donated.
---
Click here to learn more about Partners Employement Agency's annual Easter Egg Collection