Great Wishford Church of England Primary School Welcomes Bishop Andrew
Back

News
/
Great Wishford C of E (VA) Pri...
September 13th 2021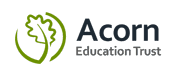 In warm September sunshine, Great Wishford's school community gathered to celebrate the start of a new school year with a Welcome Service on the playground. Pupils, staff, governors and parents also welcomed an honoured guest in the Right Reverend Dr. Andrew Rumsey, the Bishop of Ramsbury.
Bishop Andrew brought with him (under his hat!) Pirate Bear, a trusty friend and a lesson to everyone in reaching out for help and friendship when being a small cog in a big wheel gets us down. Everyone was uplifted by his message and by his ability to reach out to us all.