Draft Agenda: North-West London South Central
Back

July 23rd 2021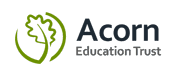 The North-West London South Central Headtechers Board (HTB) will be meeting on 11 August 2021. The draft agenda includes a Trust change for the voluntary transfer of 5 schools from Salisbury Plain Acacademies (MAT), Wiltshire, to Acorn Education Trust.
Please click here to view the full draft agenda
Please note that as the above is a draft agenda, it may therefore be changed before the meeting.
---
If you have a query or comment about this draft agenda, please email:
Questions must be submitted by e-mail no less than 5 working days before the meeting. Any questions submitted after this deadline may not be considered in advance of the meeting. In your email please include:
the school name (and where this is about a 'trust change', please also state the name of the recipient trust), and the local authority area of the school (and trust if appropriate).
your relationship to the school,
your views on the proposal,
any alternative proposal(s) you may have, and
any other comments on the school's future Please note that we will not respond to individual emails.