Keevil C of E Primary Academy Enjoy Bubble Bach Performance
Back

News
/
Keevil Church of England Prima...
June 30th 2021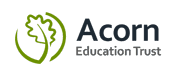 This morning, the students of Keevil Church of England Primary School were treated to a Bubble Bach performance by Music for Miniatures. The show, produced by Music for Miniatures, featured live performances of works by Bach accompanied by giant bubbles.
The performance was greatly enjoyed by all the children, with Lindsey Hermon, Headteacher, commenting that "it was wonderful to see them all happy and able to experience something a bit different".
A huge thank you to Kirsty Fowler, Keevil's music teacher, for organizing and to the PTA who funded this wonderful treat, which even had some members of the community stopping and smiling.