Return to live music at Kingdown School
Back

July 18th 2022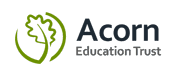 Last week 20 Kingdown School students performed at the school's first live music event in three years: Young Musician of the Year.
On Thursday 14th July, the students performed 16 songs to an audience of friends and family. Prior to the evening, the students went through an audition process to win a spot to perform during the live event, with four awards up for grabs: Key Stage 3 winner and runner up and Key Stage 4 winner and runner up.
Constance Burn, year 9 student, said: "it's been a little nerve-wracking preparing to perform live for the first time. It is not something I thought I would do but performing as part of a group has been amazing." Miles Cox, year 9 student, added that the group "didn't choose the songs we performed until last week, so it has been a bit of a rush to learn them. This is my first time performing live but I'm really happy to be doing it with Constance and Erin."
Due to the pandemic, the Young Musician of the Year competition was the first time that some of the students had been able to perform live and for others it was a welcome return after performing virtually. Laura Milburn, year 13 student, commented: "I've been a little nervous this week getting ready to perform, but I don't think that's something that ever goes away. It's fantastic to be able to perform with a live audience again." Harriet Henley, year 11 student, added: "I've really enjoyed the experience of performing live. It has been really exciting to practice and perform with an actual microphone!"
Thanks to support from the Acorn Tech Crew, the students were able to performance outside, making the most of the beautiful weather. Emily Radford, member of the Acorn Tech Crew, commented: "this has been a really fun event to work on as it's a different setting with different things that we needed to look at." Ned Bell, Acorn Tech Crew member, added: "we've worked on about twenty events this year. As this one is outside some bits, like lighting, have been easier. But we've had new challenges like cameras and radios to work on."
The older students in the Acorn Tech Crew have also been helping train younger students on the various audio and visual elements of a live performance, training them up to be future tech leaders.
Over the course of the evening, the audience were treated to an assortment of student performances which spanned from instrumental recitals, including The Black Pearl Theme, Faelen's Theme and Rhianna's What Now, and singing renditions, spanning musical theatre classics, Tightrope (The Greatest Showman) and Breath (In The Heights), to well-known classics, such as Song 2 (Blur), Fearless (Taylor Swift) and Gimme Gimme Gimme (Abba).
The evening closed with a humorous rendition of Hallelujah from Mr Jacob Cooper, Head of Music, and Mrs Emma Murray, Teacher of Music, and a sing along performance of Abba's classic "Thank You For The Music.' Mrs Helen Carpenter, Head of School, added "This evening has shown what a superb range of talent we have at Kingdown School. What a lovely way to come back to live musical performances"