Year 9 Students run Audio and Visual Production for Dance Festival
Back

June 23rd 2022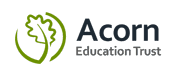 Last week, three students from Kingdown School, were responsible for all of the audio and visual technology delivery during the first ever key stage one dance festival.
Between 21 – 23 June, Tom Fulbrook, Jacob Kilminster and Ollie Maddocks, who are all currently Year 9 students, managed the technical aspects of the new West Wilts Sports Partnership event held at The Bath Forum.
Ollie Maddocks said: "I've really enjoyed the experience working as part of the Acorn Tech Team. We've looked after everything from the lighting, Qlab visualisation and music recordings for all of the schools and gotten to use some amazing equipment."
The theme for the inaugural event was 'Books', and provided the team with plenty of challenges – from checking the length of the different songs being used and that the lighting displays matched up with the dances during rehearsals, to ensuring the right microphones were turned on for the compères during the evening performances.
Tom Fulbrook, commented: "I've really enjoyed being part of the first key stage one dance festival – the atmosphere has been fantastic. My favourite part has been helping the children with their performances. As this is the first time most of them have performed at an event this size, it has been really special."
Supported by Mr Paul Barnes, Media & Events Technician, the students oversaw performances from 29 schools from across Wiltshire, including four primary schools in Warminster (St John's Church of England Primary School, New Close Primary School, The Avenue Primary School and Children's Centre and Heytesbury Church of England Primary School) and Kingdown School, all part of Acorn Education Trust.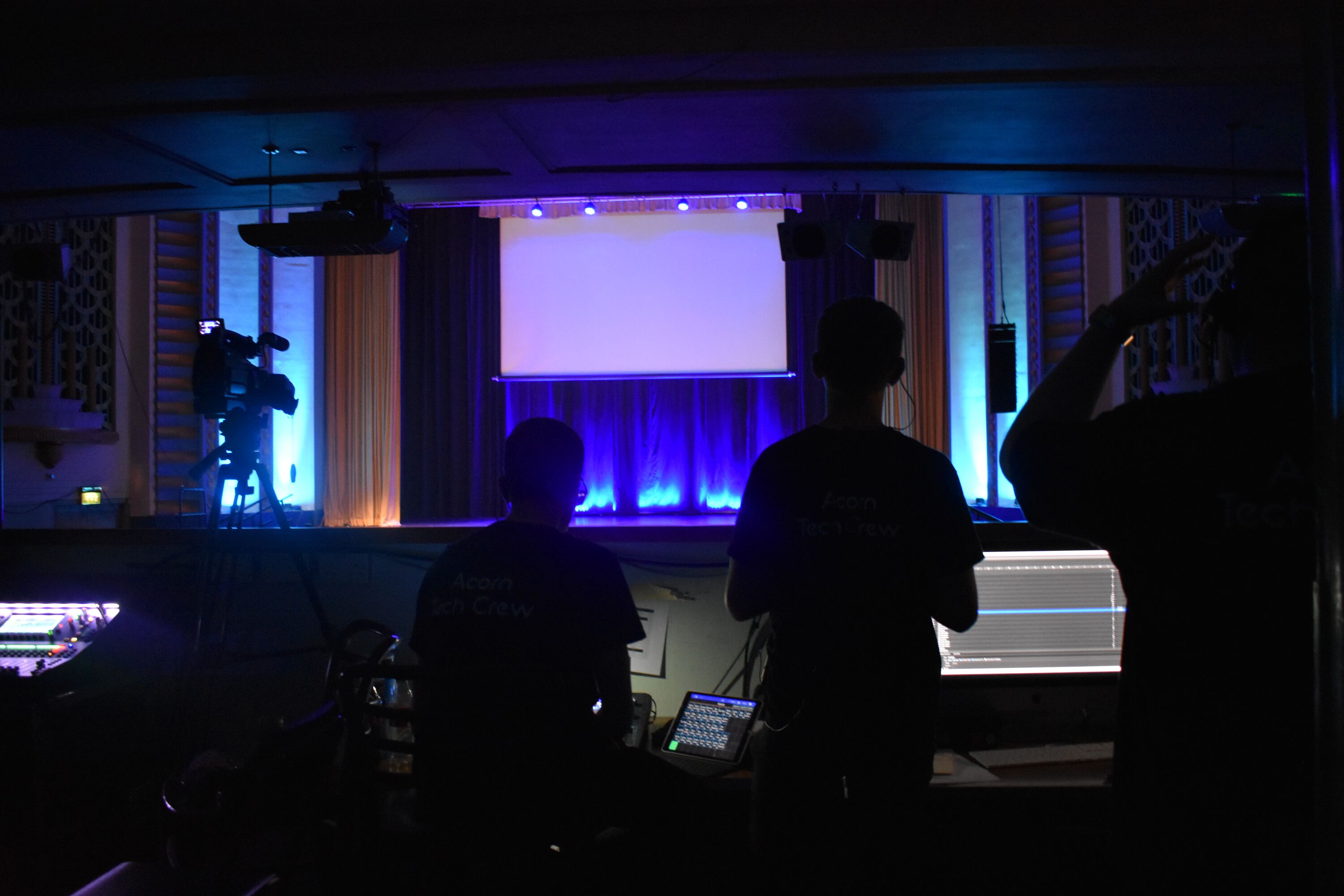 The Acorn Tech Team at work on during Thursday evenings performance
---
Over 1,200 tickets were sold over the three days, with many friends, parents and guardians attending to support their school.
Mr Paul Barnes, commented: "It's been wonderful to see Tom, Ollie and Jacob work independently and take charge of this project. Over the last three days, they've been working at industry standard levels and I'm really proud of how much they've grown this week."
"Being in a live environment is a really powerful experience and helps teach technical skills which cannot be learned in a classroom. The key stage one dance festival has provided valuable, hands on experience for our tech team, and, given them a strong foundation that will help them work on events of all sizes in the future."
"At Kingdown School, our goal is to make sure we have a whole generation of students who are technically capable. We know that practical experience is a great way to inspire interest and have a number of former students have gone on to complete live sound engineering degrees at university."
In February, the Acorn Tech Team will be back at The Bath Forum for the next West Wilts Sports Partnership dance festival, which will be open to both primary and secondary schools. In addition to running the technical aspects of this larger dance festival, the team will be teaching a new group of younger Kingdown School students how to operate the equipment and run an event of this size.