The Acorn Appeal - Food Bank Drive
Back

March 8th 2022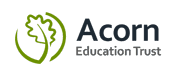 As part of the ongoing Acorn Appeal, Acorn Education Trust is organising a food bank drive to collect donations that will provide respite to local families over the Easter break.
Demand for food banks has increased exponentially over the course of the COVID-19 pandemic. The Trussell Trust, one of the UK's largest food bank charities, reported that in 2020/21 they provided over 2.5 million three-day emergency food supplies and support to people in the UK; with over 980,000 of those supplies going to children.
Acorn Education Trust are proud that our schools are at the heart of their local communities. As a Trust we are committed to supporting all of our pupils, their families and the wider community, especially during these challenging times. Over the current term, each of our schools will be running a collection drive to support the following food banks:
Warminster Food Bank
Crosspoint Westbury
Storehouse Food Bank Trowbridge
Devizes Food Bank (Trussell Trust)
Salisbury Food Bank (Trussell Trust)
Over the past few weeks, we have been in touch with the food banks directly to confirm which items they're facing high demand for and the best ways in which we can support them during these challenging times. Any and all donations to the appeal will be more than welcome but a shortlist of items that are currently in high-demand can be found below: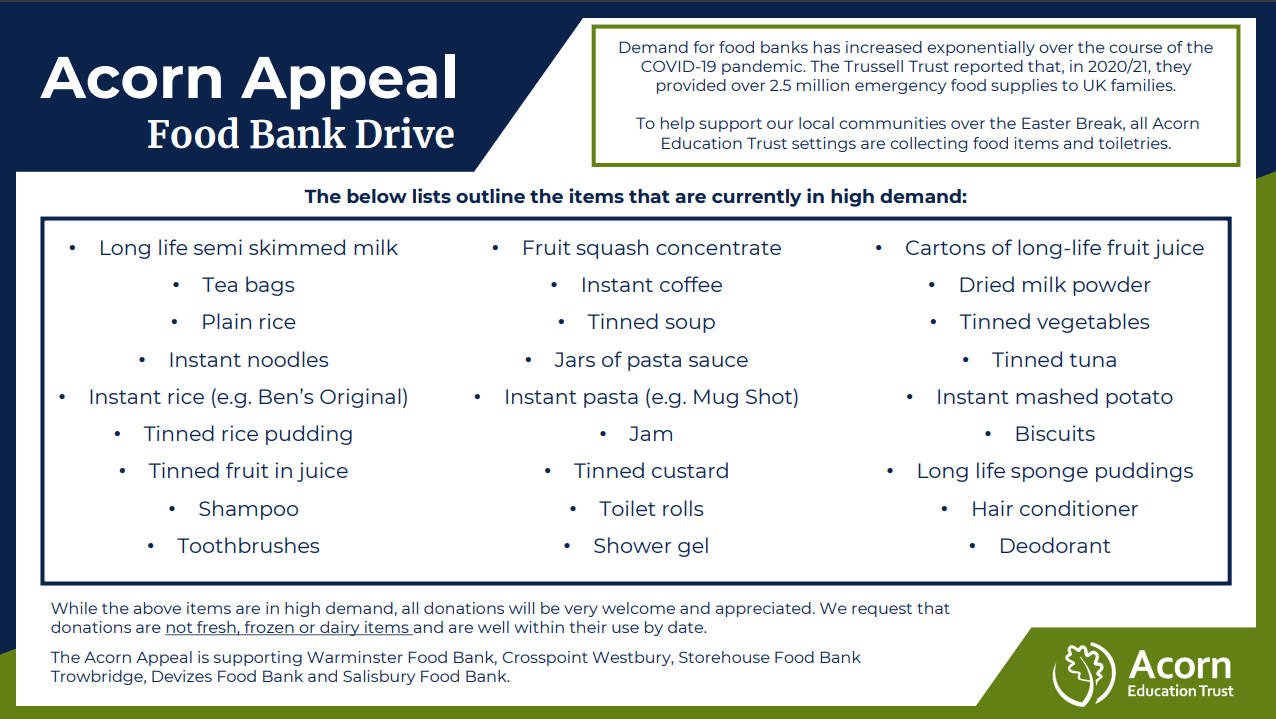 We would like to say thank you in advance to everyone who supports this appeal as every donation will make a huge difference to someone in our community.
---
If you would like to make a donation to support our appeal, please click here to make a donation directly to the Trussell Trust