An Exciting Return for New Close Primary School
Back

News
/
New Close Primary School
March 12th 2021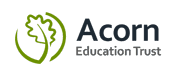 When the pupils of New Close Primary School, an Acorn Education Trust school, returned earlier this month, they discovered that brand new SMART Boards had been installed into every classroom throughout the school; including the Nursery.
In addition to providing the latest technology for the staff to use while teaching, the six state-of-the-art SMART Boards, will also allow them to utilise up to date interactive resources and materials. The boards support learning games, have built in education content and have features that allow for lessons to be engaging for pupils learning both in the classroom or at home.
The pupils of New Close Primary School have been thoroughly enjoying the new learning experience, which the SMART Boards are providing in their daily lessons. The boards have proven to be a huge asset for the teachers, when delivering their lessons and the children have enjoyed a wider range of interactive learning opportunities, changing how all students now have access to their learning.