Children get a Santa's Grotto surprise at Keevil CofE Primary School
Back

News
/
Keevil Church of England Prima...
December 3rd 2020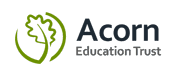 Santa's little helpers had a surprise in store for pupils who came into school at Keevil on Tuesday.
Overnight, they had created a grotto complete with Father Christmas, Gruffalo-type Rudolf the reindeer, boxes of gifts, a Christmas tree and snowmen.
The grotto was put together by Keevil CofE Primary's teaching assistants for the 96 pupils when they arrived at school.
Mrs Gloria Ellis, the mother of one of the TAs and grandmother of one of the children at the school, said: "It looks absolutely fantastic."
"They spent all Monday evening doing it once the children had left school for the day.
"It's outside the main door and greets the children as they walk in to school.
"The teaching assistants decided a few weeks ago that they wanted to make it extra special for the children.
"They have had a hard time this year with the Covid-19 pandemic and the lockdowns."
Originally posted in The Wiltshire Times