Walk for The Acorn Appeal and CRESS
Back

News
/
2 Categories
Acorn Education Trust
Great Wishford C of E (VA) Pri...
September 7th 2020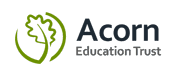 On 5th September 2020 Jamie Melville completed the huge personal challenge of walking The Clarendon Way to support The Acorn Appeal and local Chalke Valley charity CRESS. He completed the 54km (34 mile) walk, from Winchester Cathedral to Great Wishford (via Salisbury Cathedral) in one day, walking without breaks to complete the challenge in 12 hours.
Jamie's walk is supporting two amazing causes: CRESS support South Sudanese refugees to become self-sufficient (by providing education support, medical clinics and agricultural training) and The Acorn Appeal providing support in purchasing school supplies for families affected by COVID-19.
At the time of writing, he's raised over £3,000, to be split between the two charities, with a portion of the money for The Acorn Appeal going directly to help pupils at Great Wishford C of E Primary School.
We'd like to express our deep gratitude for Jamie's incredible support of The Acorn Appeal.
To learn more about Jamie's challenge or to donate you can visit his Just Giving page here or you can donate directly to The Acorn Appeal here.