Rob Price is Executive Headteacher of the two secondary schools within The Acorn Education Trust: The Clarendon Academy, in Trowbridge and Kingdown School, in Warminster.
After studying for a degree in English and History at the University of Wales, Rob completed his teacher training at Bath University in 2001. He has since worked in secondary schools in South Wales, Bath, Warminster and Trowbridge. Rob lives in Box with his wife Liz, and two daughters, Millie and Isobel.
As Executive Head, Rob's ambition is to ensure Clarendon and Kingdown are both recognised as centres of excellence; places where young, enthusiastic children enter in Year 7 and leave at the end of Year 13 as fully rounded young adults. They then are ready to face the world with confidence, and have a belief that they can go on and achieve their dreams. Within his role, Rob works closely with the Heads of School to provide support to the leadership teams as well as ensuring that students within both schools are happy and thriving. He also oversees all secondary school alignment and improvement projects within the Trust, helping the schools share best practice and continue to grow and go from strength to strength.
Moving forwards, Rob's focus is to ensure that the secondary schools continue to develop within The Acorn Education Trust and work alongside Acorn's primary schools to provide the best education possible for all the young people in our care.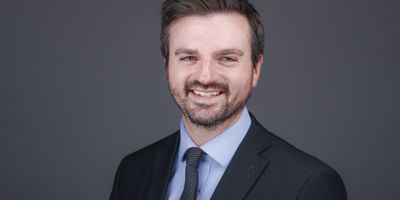 Head of Secondary
Senior Executive Team