Christmas Joy at New Close Primary School
Back

News
/
2 Categories
New Close Primary School
Acorn Education Trust
December 16th 2020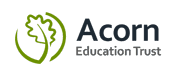 Despite the challenges of this year the children at New Close Primary School have enjoyed all the normal Christmas festivities just adapted for everyone to enjoy.
At the start of December the children created decorations and 'dressed the tree' in their class bubbles, the children also enjoyed listening to the story of the Smallest Tree.
In classes, other activities included learning about the symbolism of some of the Christian traditions and creating their own Christingle. Sadly, it hasn't been possible to carry out the normal nativity but this didn't stop the children from showing off their performance skills. Instead, each class created a mini performance to be filmed for parents to view from home. In year 5 and 6, children performed a Makaton version of Rudolph the Red Nose Reindeer. Year 3 and 4 demonstrated their skills in choral speaking, performing 'Twas the Night before Christmas'. A performance poem about the journey of a Christmas letter melted hearts in year 1 and 2. Lastly, the youngest children performed to two of their favourite Christmas songs.
For the final week of term children have enjoyed a delicious Christmas dinner and their Christmas parties.