Kingdown Engineers take First Place!
Back

July 8th 2019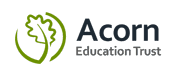 Amongst teams from University Faculties and large research and development companies, Kingdown School; the only Secondary School in the field, win the Shell Eco-Marathon European UK competition 2019.
The new Kingdown vehicle, designed by Mr Leater and Alistair Mallard, is made from carbon fibre and contains some very advanced electronic and mechanical systems. Pupils in Years 7, 8, 9, 10 and 11 have been working on parts of the car in the after school Engineering Club all year. This helped to perfect this record-breaking prototype.
The vehicle which capable of 2526 miles per gallon, raced on the track against vehicles from France, Italy, Spain, Morocco, Sweden, Germany and the UK. The vehicle took the 1st prize in the UK category and 15th in the World!
A truly amazing achievement and a true team effort. Well done and congratulations to all involved.