Rob Knott is the Head of ICT for Acorn Education Trust. Supported by a team of network managers and IT administrators, he helps provide comprehensive IT solutions to all Trust schools.
After studying Computer Science at college, Rob started working at Kingdown School as a Junior ICT Technician. In 2004 he became the Network Manager and, since the formation of Acorn Education Trust, is now responsible for all aspects of ICT across the Trust's schools. Having spent 17 years working within the education sector, Rob has an in depth understanding of ICT within education and the unique pressures that schools face on a daily basis.
Rob works across each school individually to revitalise their ICT facilities and help transform teaching, learning and administration within each one. He puts great emphasis on understanding a school's individual requirements and ensuring that all ICT services are pupil centred. He is responsible for managing the secondary schools support team, ensuring ICT can be utilised to enhance teaching and learning, and to support the administrative functions of the Multi Academy Trust and its schools.
Rob is currently working to bring Acorn Education Trust schools into a centralised, cloud based system to allow for easy information sharing and collaboration across all schools.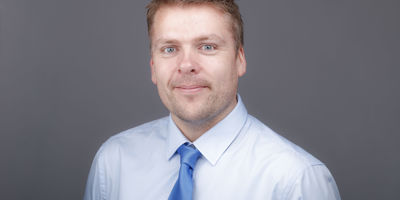 Head of ICT
Senior Executive Team