Max Burr is Head of External Relations and Governance at Acorn Education Trust, overseeing new schools joining, governance, church schools and admissions.
Max came into teaching with a passion for education as a transformative experience for every child. Starting his educational career as a History teacher in East Oxford, Max has also worked in middle and primary schools across Wiltshire. He has previously held three primary Headships at schools which have ranged in size and location, giving him an extensive understanding of how different schools operate.
Max attends local and regional MAT meetings which allows him to share best practice from across Acorn Education Trust and proactively reflect on other practices and methodologies which are working nationwide. He is the first point of contact for any school looking to join Acorn Education Trust and is a key member of the due diligence team. Within his role, Max also focuses on initial school improvement and brokering support from the wider Executive Team.
Within the Trust, Max meets regularly with each school's Academy Council to provide support and to ensure that best practice across the Trust is being shared. He works closely with the local Diocese and supports the Academy Council and the church schools to embed their Christian values. Max additionally works with school leaders to fully understand the principles of the SIAMs framework and help prepare them for an inspection.
Max is an advocate for Acorn Education Trust's underlying values, and, believes that by supporting every adult working in school, together they can make a massive difference to children's lives.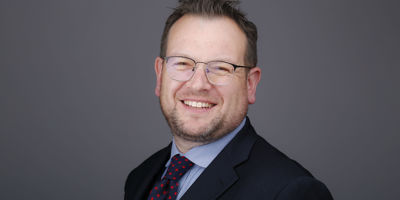 Head of External Relations and Governance
Senior Executive Team