Sara Edwards is the Chief Executive Officer of Acorn Education Trust. As one of the driving forces behind the formation of Acorn Education Trust, Sara believes that through close collaboration and a shared vision, each Acorn Education Trust school can achieve great things.
Sara's teaching career began in Bristol in 1988, where she was a Teacher of PE. Having been inspired during her own time at secondary school and her love of sport, Sara went on to become Head of PE and Head of PE and Performing Arts before moving to Kingdown School in 1995. Prior to becoming the trust's CEO, Sara gained extensive experience working as Assistant Head and Deputy Head before becoming Headteacher at Kingdown School in 2010.
A passionate educator and school leader Sara brings a unique leadership style to the Trust. Growing up with a strong role model in her father, a devoted and creative architect, Sara's approach to leadership was further shaped by her own secondary Headteacher, who showed the importance of being a leader who cares and is committed to raising educational standards.
Sara's vision for Acorn Education Trust is to provide a local solution to a national strategy and, in doing so, ensure that young people in our care are prepared for their world in their time.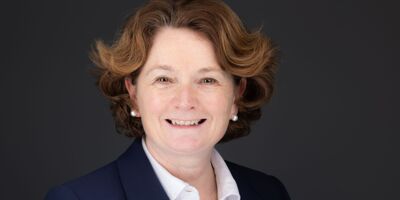 Chief Executive Officer
Senior Executive Team